Mike Menyhart, Chief Strategy Officer, and Kathleen LaVoy, General Counsel, Ready to Lead SEA Electric Growth with Seniority and Expertise Following Company's US $42 million Equity Financing
LOS ANGELES, April 07, 2021 (GLOBE NEWSWIRE) — Continuing to balance a recent string of successful business strategies, global automotive technology company SEA Electric is expanding the leadership team in its US-based global headquarters with the recent management additions of Michael (Mike) Menyhart, Chief Strategy Officer and Kathleen (Katie) LaVoy, General Counsel and Corporate Secretary. Both executives secure a strong Midwest presence, bridging SEA Electric's national expanse which already includes the West Coast, an innovation center in Iowa and plans to build a presence in the greater New York area. (Photos and full background.)
According to Tony Fairweather, SEA Electric president and founder, the company's biggest learnings over the past year may well have been their silver lining. "The virtual and remote world in which we've all become accustomed has opened opportunities for talents and human capital not tied to a single location – and our growth is a living example. The management team we have created, and now led by Mike and Katie, provide access to the best talent to match our world class technology and IP."
Menyhart joins SEA Electric with a strong background in banking, corporate development, finance, and general management with former senior positions at Accenture, SunTrust Bank, and Genpact. His experience brings a solid foundation and base of capital markets relationships that can lead SEA Electric through its natural evolution toward one as a publicly traded company. In addition, his previous work in the digital transformation and advanced technology space will help keep SEA Electric as the leader in commercial electric vehicle power systems.
"It's exciting to become involved in an industry and company that will not only deliver tremendous global environmental impact but also deliver compelling outcomes for our clients through unmatched total cost of ownership and reliability," said Menyhart. "We are in a position to lead the movement for global environmental sustainability. The delivery and logistics industry is at an inflection point and SEA Electric is driving the industry transformation from harmful greenhouse gases to zero emissions. We will make a huge difference in the world while significantly improving the driver experience and building a better alternative to the internal combustion engine."
The addition of Katie LaVoy as General Counsel and Corporate Secretary brings proven expertise of strategic thinking and commercial knowledge to find legal and compliance solutions. "Good governance starts before you go public," said LaVoy. "My number one goal is to apply my past experience and leadership from public companies to build the worldwide compliance necessary for SEA Electric to be regarded as a top tier company – one that positions its technology and sustainability on the forefront and recognizes the people that created it."
LaVoy's various leadership roles have stemmed from 13 years of experience at the publicly traded Great Lakes Dredge & Dock Corporation – a large global corporation within the maritime industry that enables marine transportation. She holds a JD (Doctor of Law) degree from the Northwestern University School of Law and an Executive MBA from the Kellogg School of Management. Her litigation portfolio includes delivering high-value legal solutions to challenging issues.
The Future for SEA Electric
While SEA Electric's roots will always remain in Australia, along with various manufacturing and technology capabilities, the company's US growth brings an advantage that can later be replicated in Europe, as well. "The sheer size of the opportunities before us, which began in Australia and the Pacific region, are exponentially growing within the US and European markets," said Fairweather.
"We have an extremely compelling story to tell, from the solid foundation of the technology and people behind us in our original home in Australia to those who are joining our journey worldwide. We are anxious for the future and the positive direction it holds."
On the heels of its recent US $42 million equity financing announcement, SEA Electric also closed its latest purchase of 1,000 electric vehicle batteries from long-time technology partner Soundon New Energy Technology (China's leading environmental protection industry enterprise). This important transaction supports SEA Electric's proprietary SEA-Drive® 70, 100 and 120 major power-system models. While most of the initial units are slated for the United States, the balance will go to SEA Electric inventories in Australia, New Zealand and Southeast Asia, as well as the company's first entry into the European market.
Read the full article at GlobeNewswire published on April 7, 2021.
The Massachusetts Department of Energy Resources (DOER) recently announced that the popular rebate program for electric vehicles, MOR-EV, will now offer incentives for medium- and heavy-duty electric trucks too. This is great news for the climate and public health in Massachusetts.
A Review of MOR-EV
MOR-EV ("Massachusetts Offers Rebates for Electric Vehicles") is the state rebate program for electric vehicles (EVs). Housed under DOER and funded by proceeds from Regional Greenhouse Gas Initiative (RGGI) auctions, MOR-EV has been driving EV adoption in Massachusetts since 2014. So far, the program has issued over 18,000 rebates to Massachusetts residents making the switch to electric cars. Currently, the MOR-EV program offers rebates of $2,500 for all-electric vehicles with a final sales price under $50,000 and a $1,500 rebate for plug-in hybrids with at least 25 miles of electric range and under $50,000.
Recently, thanks to the advocacy work of organizations like Green Energy Consumers, the MOR-EV program has undergone some changes to make it accessible to more people. In June 2020, the rebate was extended to commercial fleet owners. Since many fleet vehicles drive more miles per day than personally-owned cars, which spend most of the day parked at home or at work, this move opened the rebate program to some of the highest-mileage (and therefore most-polluting) vehicles on the road. Back in June, we applauded this change but continued to urge DOER to further expand the program: including making the rebate point-of-sale, extending it to cover used vehicles, and expanding it to cover medium- and heavy-duty vehicles. On the last point, we have now seen some progress!
MOR-EV Truck
As of February 16, 2021, MOR-EV now offers rebates for the purchase or lease of electric medium- and heavy-duty vehicles for both public and private vehicle operators. This effort is funded with $10 million. Here are the key details:
Vehicle Class: MOR-EV Truck applies to Class 2.b – 8 vehicles. In other words, vehicles that have a gross vehicle weight rating (GVWR) of over 8,500 pounds. (Everything under that weight class is covered by the exiting MOR-EV program.) The incentive starts at $7,500 for Class 2.b (think step vans, utility vans, full-size pickups) and increases with weight until Class 8 (think dump trucks, cement trucks), which qualify for $90,000.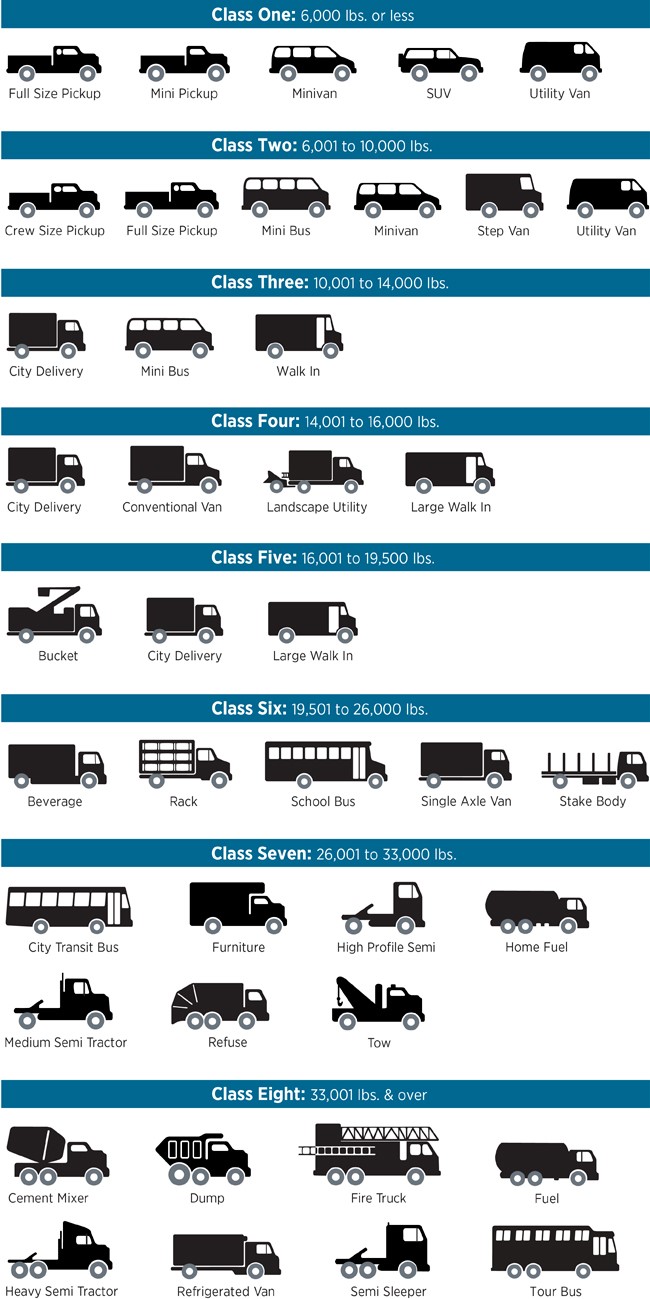 Block Structure: Within each class, once a certain number of rebates or vouchers have been used up, the incentive declines by 15%. This structure encourages vehicle operators to act sooner rather than later. Individual entities can only reserve 10% of any block, which is great, because it prevents a large company from soaking up all the available incentive dollars before smaller operators can engage.
Vouchers: Since some medium- and heavy-duty vehicles are not as readily available as passenger EVs, vehicles over 14,000 pounds can apply for a voucher instead. This voucher allows them to reserve a rebate until they take possession of the vehicle (which must be within nine or twelve months, depending on the vehicle class.)
Environmental Justice: Vehicle drivers who are registered (or can demonstrate that they operate more than half the time) in communities that meet the state's Environmental Justice (EJ) Income Criteria are eligible for a rebate that is 10% higher than the current block value. This "adder" comes in recognition of the fact that EJ communities suffer disproportionately from air pollution and its public health impacts, and that medium- and heavy-duty vehicles are the worst offenders when it comes to local air pollution. We will be watching to see if this well-intended provision accomplishes its goal.
For more information, visit the MOR-EV page on Mass.gov.
Read the full article by Anna Vanderspek at Green Energy Consumers Alliance – including additional content – published on April 6, 2021.
LOS ANGELES, March 25 (Korea Bizwire) — Global automotive technology company SEA Electric, along with its proprietary SEA-Drive® technology – the secret sauce behind the company's leadership within the electrification of commercial vehicles – has expanded its global reach through the purchase of 1,000 electric vehicle batteries from long-time technology partner Soundon New Energy Technology Co. The newly formed arrangement immediately follows SEA Electric's recently announced US$42 million in equity financing news. (Full background and photos.)
Soundon, SEA Electric's sole battery provider since 2012, developed seven SEA-Drive® battery solutions during the two companies' shared journey in the electric commercial vehicle space. Through this new relationship SEA Electric is realizing the cost benefits of Soundon's battery and power electronics technical expertise, as well as their production efficiencies. As a result, battery production is underway with fulfillment completion expected sometime in Q2 2021. The deal also allows SEA Electric to realize a significant 36 percent reduction in kilowatt hour (kWh) unit cost.
According to Tony Fairweather, SEA Electric president and founder, Soundon is not only a world-class leader in innovation and battery technology, but highly regarded for its product quality, on time delivery, and competitive pricing. "Our long-term relationship with Soundon has been a very successful commercial journey and we anticipate continuing to share our global successes along the way." While the majority of the initial 1,000 battery units are slated for the United States, the balance will go to SEA Electric inventories in Australia, New Zealand and Southeast Asia, along with the company's first entry into the European market.
SEA Electric's exclusive and proprietary technology fits hundreds of OEM platforms with this large order shared cross three major power-system models:
SEA-Drive® 70 – contains 88 kilowatt hours (kWh)
SEA-Drive® 100 – contains 101 kilowatt hours (kWh)
SEA-Drive® 120 – contains 138 kilowatt hours (kWh)
Soundon's world-class manufacturing operations are located on an eight square-mile footprint within the Hunan Province in China, and utilize a combination of robotics, high intelligence, high digitalization, and high automation to integrate a comprehensive smart-factory solution. From strict production and environmental management to quality assurance, the facility is first rate and is a leader in the new energy industry.
Wu Peng, Vice President of Sales and Marketing for Soundon commented that "this is a significant milestone in our partnership with SEA Electric. Receiving this 1,000-unit order not only facilitates SEA Electric's substantial global growth, but it also positions Soundon as a leader in the export market for commercial electric vehicles. It's a winning proposition for all."
Following substantial growth in new markets, SEA Electric recently announced it has closed initial private placement equity financing for total gross proceeds of approximately US$42 million. The net proceeds from the investment will allow SEA Electric to solidify its position as a market leader in the electrification of commercial vehicles whilst funding its considerable backlog and facilitating more pilot programs with operators.
With global headquarters and key leadership in Los Angeles, SEA Electric currently has operations in five countries and more than one million miles of independent Original Equipment Manufacturer (OEM) testing and in-service operation in all markets.
SEA Electric currently partners with commercial vehicle OEMs, dealers, operators and upfitters to deliver a new range of zero-emissions trucks and is on schedule to deliver more than 1,000 electric commercial vehicles this year. The company forecast is to have more than 15,000 vehicles on the road by the end of 2023.
Read the full article at Korea Bizwire published on March 25, 2021.