The Massachusetts Department of Energy Resources (DOER) recently announced that the popular rebate program for electric vehicles, MOR-EV, will now offer incentives for medium- and heavy-duty electric trucks too. This is great news for the climate and public health in Massachusetts.
A Review of MOR-EV
MOR-EV ("Massachusetts Offers Rebates for Electric Vehicles") is the state rebate program for electric vehicles (EVs). Housed under DOER and funded by proceeds from Regional Greenhouse Gas Initiative (RGGI) auctions, MOR-EV has been driving EV adoption in Massachusetts since 2014. So far, the program has issued over 18,000 rebates to Massachusetts residents making the switch to electric cars. Currently, the MOR-EV program offers rebates of $2,500 for all-electric vehicles with a final sales price under $50,000 and a $1,500 rebate for plug-in hybrids with at least 25 miles of electric range and under $50,000.
Recently, thanks to the advocacy work of organizations like Green Energy Consumers, the MOR-EV program has undergone some changes to make it accessible to more people. In June 2020, the rebate was extended to commercial fleet owners. Since many fleet vehicles drive more miles per day than personally-owned cars, which spend most of the day parked at home or at work, this move opened the rebate program to some of the highest-mileage (and therefore most-polluting) vehicles on the road. Back in June, we applauded this change but continued to urge DOER to further expand the program: including making the rebate point-of-sale, extending it to cover used vehicles, and expanding it to cover medium- and heavy-duty vehicles. On the last point, we have now seen some progress!
MOR-EV Truck
As of February 16, 2021, MOR-EV now offers rebates for the purchase or lease of electric medium- and heavy-duty vehicles for both public and private vehicle operators. This effort is funded with $10 million. Here are the key details:
Vehicle Class: MOR-EV Truck applies to Class 2.b – 8 vehicles. In other words, vehicles that have a gross vehicle weight rating (GVWR) of over 8,500 pounds. (Everything under that weight class is covered by the exiting MOR-EV program.) The incentive starts at $7,500 for Class 2.b (think step vans, utility vans, full-size pickups) and increases with weight until Class 8 (think dump trucks, cement trucks), which qualify for $90,000.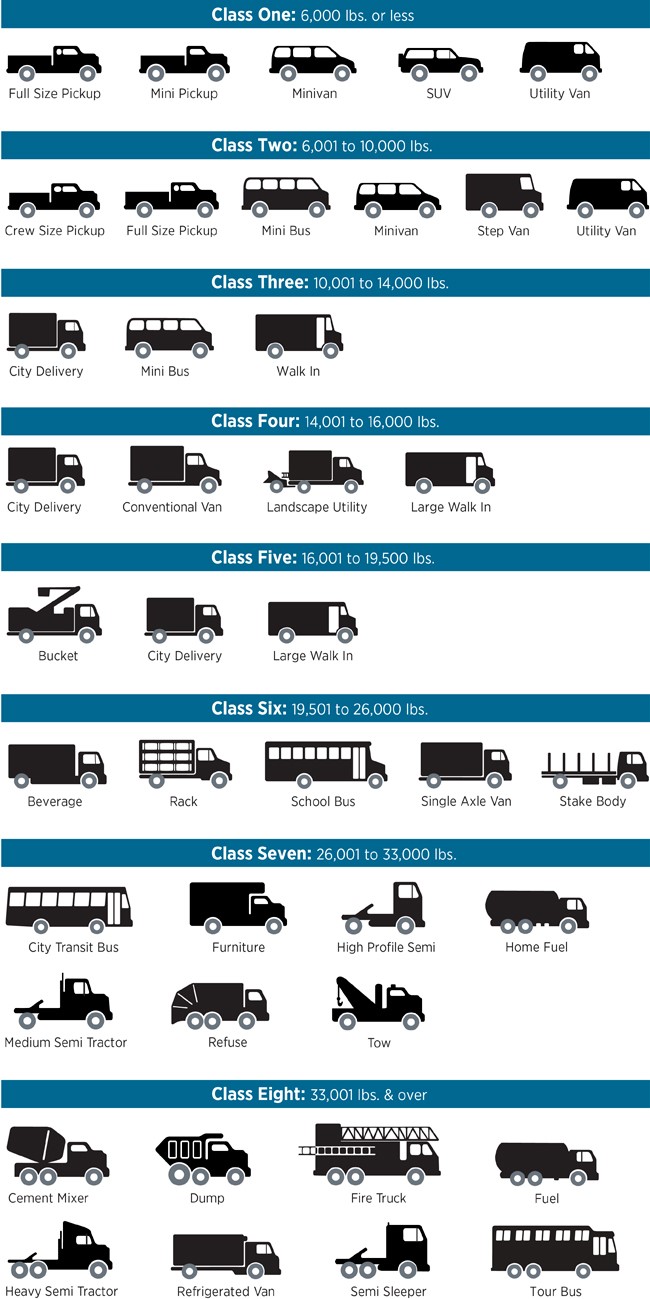 Block Structure: Within each class, once a certain number of rebates or vouchers have been used up, the incentive declines by 15%. This structure encourages vehicle operators to act sooner rather than later. Individual entities can only reserve 10% of any block, which is great, because it prevents a large company from soaking up all the available incentive dollars before smaller operators can engage.
Vouchers: Since some medium- and heavy-duty vehicles are not as readily available as passenger EVs, vehicles over 14,000 pounds can apply for a voucher instead. This voucher allows them to reserve a rebate until they take possession of the vehicle (which must be within nine or twelve months, depending on the vehicle class.)
Environmental Justice: Vehicle drivers who are registered (or can demonstrate that they operate more than half the time) in communities that meet the state's Environmental Justice (EJ) Income Criteria are eligible for a rebate that is 10% higher than the current block value. This "adder" comes in recognition of the fact that EJ communities suffer disproportionately from air pollution and its public health impacts, and that medium- and heavy-duty vehicles are the worst offenders when it comes to local air pollution. We will be watching to see if this well-intended provision accomplishes its goal.
For more information, visit the MOR-EV page on Mass.gov.
Read the full article by Anna Vanderspek at Green Energy Consumers Alliance – including additional content – published on April 6, 2021.